2020 Day of the Living Ales Bus Trip
The club has made plans to secure a bus and a limited number of tickets for the 2020 Day of the Living Ales Bus Trip on Saturday March 7, 2020.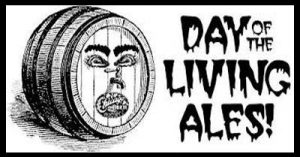 Tickets are now $85 at the FCB Store for 2020 paid club members and $90 for non-club members. Each ticket cost includes one entry to the festival and bus transportation to and from the event. There are also plans to stop at a brewery for food on the trip home. A minimum of 24 tickets must be sold to secure the bus before February 1st. If we do not sell the minimum of 24 tickets, the bus trip will be cancelled and your purchase will be credited back to you).
Purchase tickets NOW: