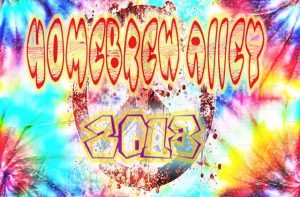 The Forest City Brewers will be attending the
Homebrew Alley
in Found Du Lac WI on
Feb 3rd. 2 pm until 7:30 pm.
  This is an event where you, as the homebrewer, have to serve the beer you brewed to attendees. You get the chance to describe your beer and get feedback.
This year the theme for Homebrew Alley is 60's hippies So you can dress accordingly if you wish.
If you would happen to win the most popular beer/brewers tasting your beer would be put on tap at Vintage Brewing in Madison WI.
We are looking for any brewers that would like to attend this event. You would have to be a paid club member for 2018. We currently have 4 brewers. We need to know by Jan 12 the beer you want to bring. Please keep in mind no barrel aged beers. There will be an after party at a bar in Fond Du Lac, so chances are we will be staying over.
Please let us know if you are interested in brewing for this event by replying back to forestcitybrewers@gmail.com .