Happy #IPADAY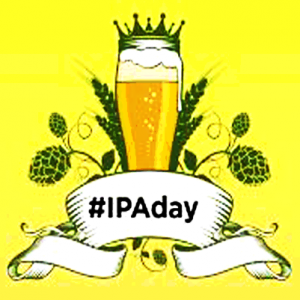 Yes, it's #IPADAY August 4, 2016, this non-corporate, non-sponsored holiday is about celebrating and educating fellow brewers and drinkers of the #1 submitted beer style at the 2015 Great American Beer Festival (Double IPA was a distant #2).
(via Ashley Routson – Craftbeer.com) "Founded in 2011, IPA Day is a global celebration of craft beer. It is a universal movement that was created to unite the voices of craft beer enthusiasts, bloggers and brewers worldwide. IPA Day was originally developed as a social media-based holiday, but has since expanded into a worldwide party, boasting hundreds of IPA-themed events and celebrations all over the globe.
IPA Day is not the brainchild of a corporate marketing machine, nor is it meant to serve any particular beer brand. IPA Day is an opportunity for all breweries, bloggers, businesses and beer lovers to connect and share their love of craft beer. It is an opportunity for the entire craft beer culture to combine forces and advocate craft beer through increased education and global awareness."
The availability of fresh ingredients allow more home brewers to create great IPA beers, in a bigger variety of flavors and aromas than ever before. Hops from all over the world are readily available and being used in several meaningful additions in the brewing process, including mash-hopping and extract injections in the keg.
When will the hophead madness quiet down? Perhaps never, as the IPA mentality continues to cross style borders, blends with other styles and evolves into bigger business. Seek out an IPA sometime today at your local watering hole, and chew on that!
10 Top Rated IPA Beers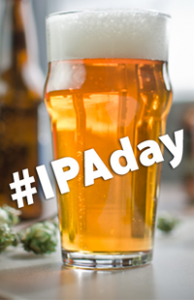 (recent ratings from BeerAdvocate members – see full list):