Visit BeerFests.com for comprehensive guide to 2016 craft beer festivals everywhere, year round. Below is a list of some bigger ones, near and far…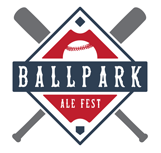 Ballpark Beer Festival: Ballpark Ale Fest Rockford is a craft beer festival that combines America's favorite pastime with America's favorite craft beers. The inaugural fest will take place Saturday, June 04, 2016 and will feature over 80 American craft beers, live music and local food. See all details.
Great Taste of the Midwest: The Madison Homebrewers and Tasters Guild is proud to sponsor the 30th edition of the Great Taste of the Midwest on August 13, 2016. The event is one of the premier beer festivals in the United States and features more than 150 of the Midwest's finest craft brewers at Olin Park, overlooking Lake Monona in Madison, Wisconsin. See all details.
Screw City Beer Festival: SCBF2016 in Rockford, IL will be a little bigger this year (see full details) Date: September 10 Tickets go on sale June 4 at noon (got to  SCBF2016)
American Craft Beer Week: Known as The Mother of all Beer Weeks, American Craft Beer Week celebrates craft brewers and craft beer culture in the US. It's a national celebration across the US with events at a brewery near you! Date: May 16-22, 2016 Where: In brewpubs and small, independent craft breweries nationwide.
Website: CraftBeer.com/ACBW
Savor: SAVOR is the main beer and food pairing event in the US! With 65 of the nation's top independent craft brewers participating, this is where beer enthusiasts and foodies can interact directly with some of the greatest brewers and brewery owners in the world. Date: June 3-4, 2016 Where: Washington, D.C.
Website: SavorCraftBeer.com
National Homebrewers Conference and Competition: Join hundreds of homebrewers at the national conference for amateur brewers. Education and fun combine for a great experience! Date: June 9-11, 2016 Where: Baltimore, Maryland
Website: AHAconference.org
Competition: HomebrewersAssociation.org
Great American Beer Festival: Three days, over 600 breweries and more than 3,000 beers to enjoy. 2014 will be the 34th year of the festival with nearly 50,000 people expected to attend. Purchase your tickets early, as the festival has sold out the past six years! Date: October 6-8, 2016 Where: Colorado Convention Center, Denver, COB
Website: GreatAmericanBeerFestival.com